It's atypical that you see Indian athletes other than football and cricket stars going abroad and being successful outside the Indian subcontinent. But, there has been a new wave of Indian athletes representing our country in different foreign leagues, turning into pathbreakers and inspiration for the young talents. By becoming paramount in their respective sport or category these stars have broken all stereotypes and set an example by flagging the tri-colour on a global platform. The paparazzi is however busy covering only the multi-million stars so, in this feature from 'XploreSports', we thought we should put forward an attempt to highlight the laurels of our real champions because we believe- a lot can be done if the media pays a little more attention.
Here is a list of five lesser-known sports stars or teams who will surely catch your attention.
#5 Satnam Singh (Basketball)
Satnam Singh Bhamara, towering 7 ft 2-inch Indian professional Basketball player became the first Indian-born basketball player to be drafted in NBA as the 52nd pick by the Dallas Mavericks and eventually becoming the first Indian origin baller to participate in the NBA's D-League (now G-league) for the Texas Legends, the Dallas Mavericks' ally. Satnam created history when he became the first Indian-born basketball player to play in Canada's NBL when he made his debut in the team's season opener against the defending champions, London Lightning. He became the first player in NBA draft history since 2005 who was selected without playing in college or overseas professionally, or in the NBA development league.
Inspired by his father to play basketball, Satnam played for the Indian national U-16 team when he was 13. Coming from an agricultural family with the immense talent he was awarded a scholarship under the IMGR basketball training academy in Florida. Then later made his mark playing the centre position with Texas Legend. In 2018 he signed for the St. Johns Edge of the National Basketball League of Canada and averaged 2.1 points and 1.2 rebounds per game. As recently in July 2019, Satnam Singh had his draft rights traded from the Mavericks to the Memphis Grizzlies. He also plays a major role in the Indian National Team and joined the team for the FIBA World Cup qualification. No wonder his draft choice and path to the NBA was the perfect ending to the Netflix documentary- "One in a Billion".
#4 Aditi Chauhan (Women's Football)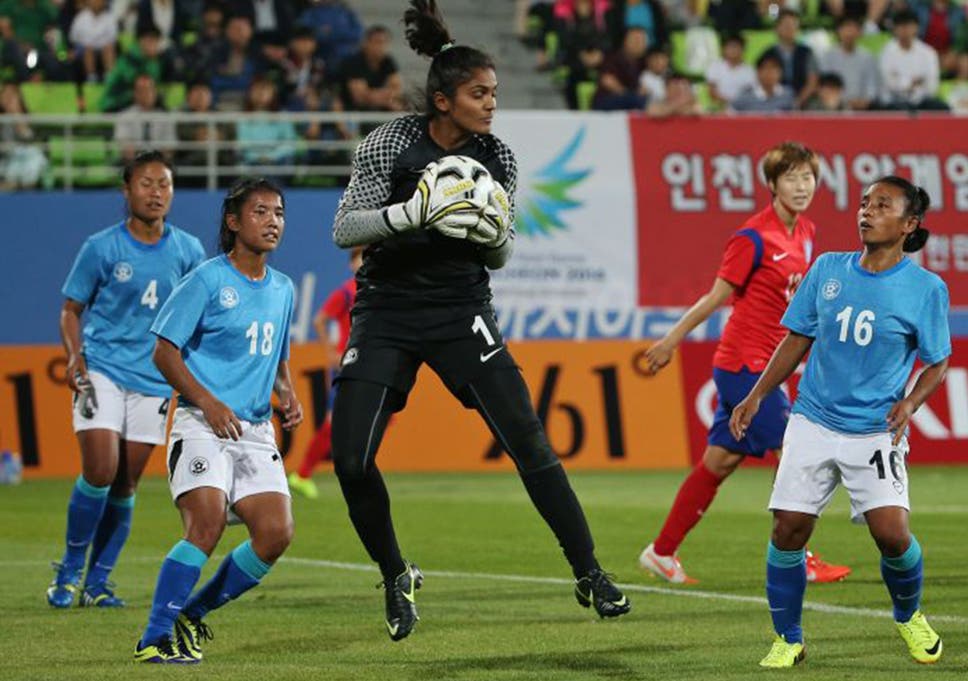 Indian women's national team champion goalkeeper, Aditi Chauhan who became the first Indian women to sign for an English club- West Ham United, is an Indian role model and a self-driven ambassador in women's sports. Following as a foreign exchange student at Loughborough University to an international football star, her journey to become the first player from the Indian national women's team to play competitive English league football has inspired many young talents. Aditi did not just achieve the feat of becoming the first Indian player to ink a deal with the English side but also added another feather to her cap as she became the first Indian woman to win the Asian Woman Footballer of the year in England. She was an integral part of the Indian women's team that won the South Asian Football Federation (SAFF) women's cup in 2012 and South Asian Games 2016 gold medal for the country. She was also part of the Asian Games 2014 in South Korea. She currently plays for India Rush Soccer Club and participates in the Indian Women's League (IWL).
#3 Rinku Singh ( Baseball & WWE)
From a farm boy growing up in Uttar Pradesh to becoming the context of Walt Disney's 'Million Dollar Arm', Rinku Singh has had a roller coaster career. Rinku Singh was the first Indian to play professional baseball in the US. He was signed by Pittsburgh Pirates and spent several seasons in the minor leagues. Singh along with his counterpart and the runner up in Million Dollar Arm contest- Dinesh Patel became the first Indian pair to sign American major league baseball contracts. Entering the sport of baseball with zero knowledge, Singh pitched well in several leagues like the Dominican Summer League, Gulf Coast League, New York-Penn League and South Atlantic League. He was also featured in the World All-Star team for the 2011 Australian Baseball League All-Star Game. But, his baseball career almost bottomed following elbow injuries. He switched from baseball to wrestling and signed a contract in 2018 with WWE. The 30-year-old is currently working with fellow Indian wrestler Saurav Gurjar and aims to win India's very first tag team title in wrestling.
#2 Kavita Devi (Wrestling)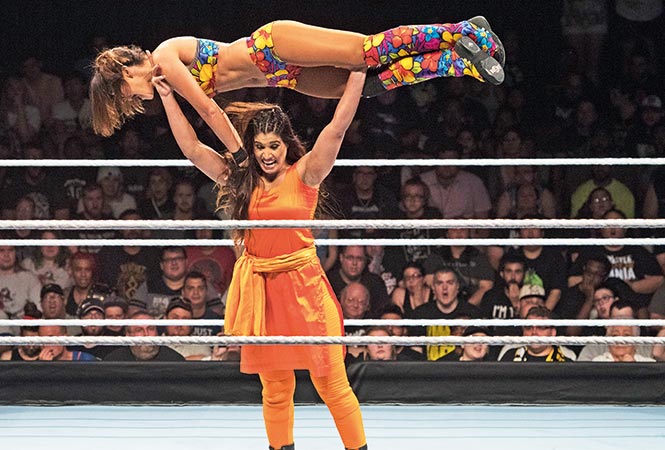 Breaking all the perceptions and defying all odds with her extraordinary determination despite being a mother who brings her aura dressed in traditional salwar-kameez and dupatta tied to her waist into the ring of WWE, Kavita Dalal Devi is an Indian professional wrestler who became the first Indian women in WWE history. She has also represented India in weightlifting and powerlifting competition and won gold in the 75 kg category at the 2016 South Asian Games. She has been trained under the guidance of Great Khali and also began her professional wrestling career entering the promotion of Khali's Continental Wrestling Entertainment. She's ready to make the big leap and become the first champion from India in the World Stage.
#1 Team Signify (E-Sports)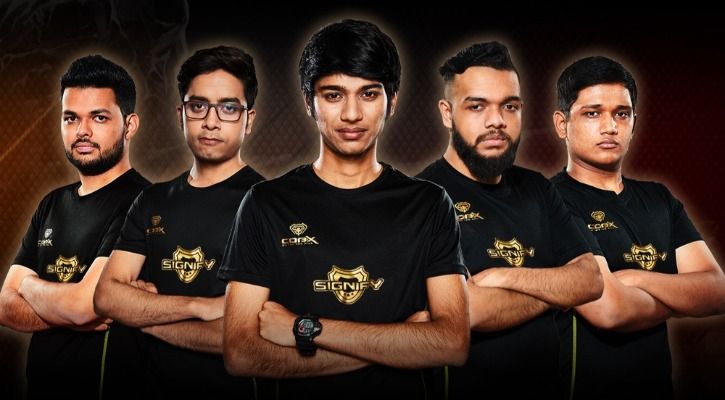 E-sports is not a child's play and professional gaming is a very serious deal and a grand business. The form of organized multiplayer video game competition played by professionals is now designing toward a professional esports subculture and our boys from Mumbai have excelled their talent on a various global scale now. Team Signify is an esports team, under Cobx Gaming, based in Mumbai. More specifically, the five-man team play Dota 2 professionally, in competitions around India and across the world. DOTA 2 is a multiplayer online battle arena with one of the biggest competitive scenes across the world alongside the likes of Counterstrike GO, League of Legends and Overwatch. The team was launched in July 2017 and remain undefeated in India and has had the privilege of representing our country at multiple international tournaments. Over time they have registered wins in Taiwan Excellence Gaming Cup in 2018, ROG Onslaught, ESL India Premiership and the squad has set eyes on International esports glory.