25-year-old Padma Shri and Arjuna awardee Bajrang 'The Tank' Punia– as addressed lovingly in wrestling circles, is a freestyle wrestler who represents India in the 65 Kg category. Punia is a whole-hearted genuine wrestler who has claimed 2 world championships with several other accolades in the recent years, cementing his name as the highest ranked freestyle Asian wrestler in his category. The Haryanvi Jaat has had a surreal journey in the last two years and is undoubtedly India's biggest hope at the upcoming Tokyo 2020 Olympics.
Typical Dangaal style – as encouraged by his father, Punia started wrestling at the age of seven. He gradually became a part of the crowd of bronze-bodied men's wrestling in the mud-pits and soon with his obsession with the akharas (arena), he became a world beater. With a promising start to his career and then falling off the radar due to repeated injuries and eventually bouncing back to secure podium finishes at every other elite event, his road to success on the mat is one thing that every Indian must know and feel proud about.
But, without the support and guidance of two chronicle backbones and professional back up- Bajrang would have not become the modern day wrestling master. Let's get a brief outlook about the undisputed superstar of Indian wrestling, Bajrang Punia.
Punia rose to prominence when he clinched bronze medals at the Asian Championship held in New Delhi and the World Championship (60kg) in 2013 at Budapest. He continued his podium streak in the following year by some entertaining grappling at the Asian Championships, Commonwealth Games and Asian Games in the 61kg category. In 2015 he competed in the World Wrestling Championship in the 61 Kg category but failed to win a medal. Later that year he kept himself out from competitions due to injuries but this was the time when Bajrang Punia changed his game completely. He set his attitude right, changed his style of play realising only strength couldn't make him the best wrestler in his category. All these wouldn't have happened without the help of two virtuosi- his Georgian coach Emzarios Bentinidis who is a European championship bronze medalist and Punia's mentor- London Olympic bronze medalist Yogeshwar Dutt.
Like Punia mentioned in one of his Facebook posts, "I refuse to rest till I am done", he bounced back in style after his injuries producing some exceptional performances in the 65 Kg category– a category which Punia entered only after Yogeshwar vacated following the Rio Olympics. Since 2017 there's no looking back for Punia, who is at his peak winning medals consistently at several top-level events and also maintaining supreme fitness despite the gruelling schedule. From the past 2 years, he is at the prime of his career and in the last 12 months, Bajrang has beaten almost every wrestler he had previously lost to.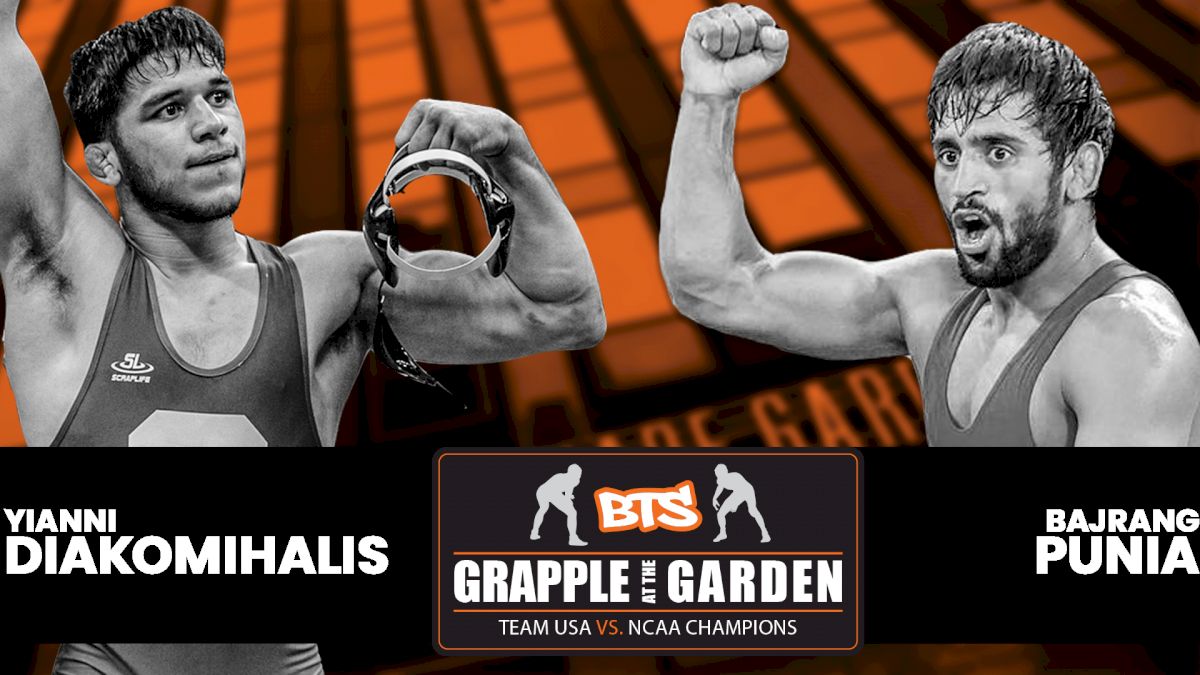 Punia has bagged the Asian title twice, won gold medals at the Commonwealth Games and Asian Games and silver medals at the World Championships and World Under-23 Championships besides securing podium finishes at other elite events. He has also achieved several feats that none other Indian wrestlers could achieve in the past. He is the first to be ranked World No.1 by UWW (United World Wrestling) in the 65kg category, the first to compete in the prestigious German League and the first to wrestle at Madison Square Garden, the famous New York arena.
He was the first Indian wrestler to be invited by the American governing body to take part in the "Grapple at the Garden — Beat the Streets" fight night against two-time US national champion Yianni Diakomahlis. Before competing in this Punia had eight gold medals from his previous nine international tournaments and he fell short 10-8 in a thrilling 65kg bout to the American but still holds the No.1 spot in his category. Punia sacrificed his Rio Olympic spot to his mentor Yogeshwar Dutt, who he aspires to become like. But, Mission 2020 is his only goal and he looks to work night and day to create history for India. He is armed with experts around him who closely watch Punia's every move, on and off the mat.
Currently, Punia has been the busiest wrestler in the world. He's been competing with top-seeded wrestlers in three different continents and is scheduled to spend most of his training abroad with his coach. He is all set to add a unique feather to India's rich wrestling legacy and XploreSports wishes him fortune and health because we know that the Champion is unlikely to rest before he emerges glorious.