The official deadline day of the 2019/20 summer transfer ended with some last-minute deal among European clubs. One latest football transfer that made headlines was Keylor Navas who completed his move from Real Madrid To PSG for a transfer fee close to 15 million euros. Navas ended his five-season stay at the Estadio Santiago Bernabeu with 12 trophies in total with Los Blancos. This summer, the transfer market rumours for the most expensive football player- Neymar Jr were in its peak, but Neymar remains to be a PSG player after clubs like Real Madrid and FC Barcelona dug deep into their pockets but failed to pen down a potential deal for the Brazilian star.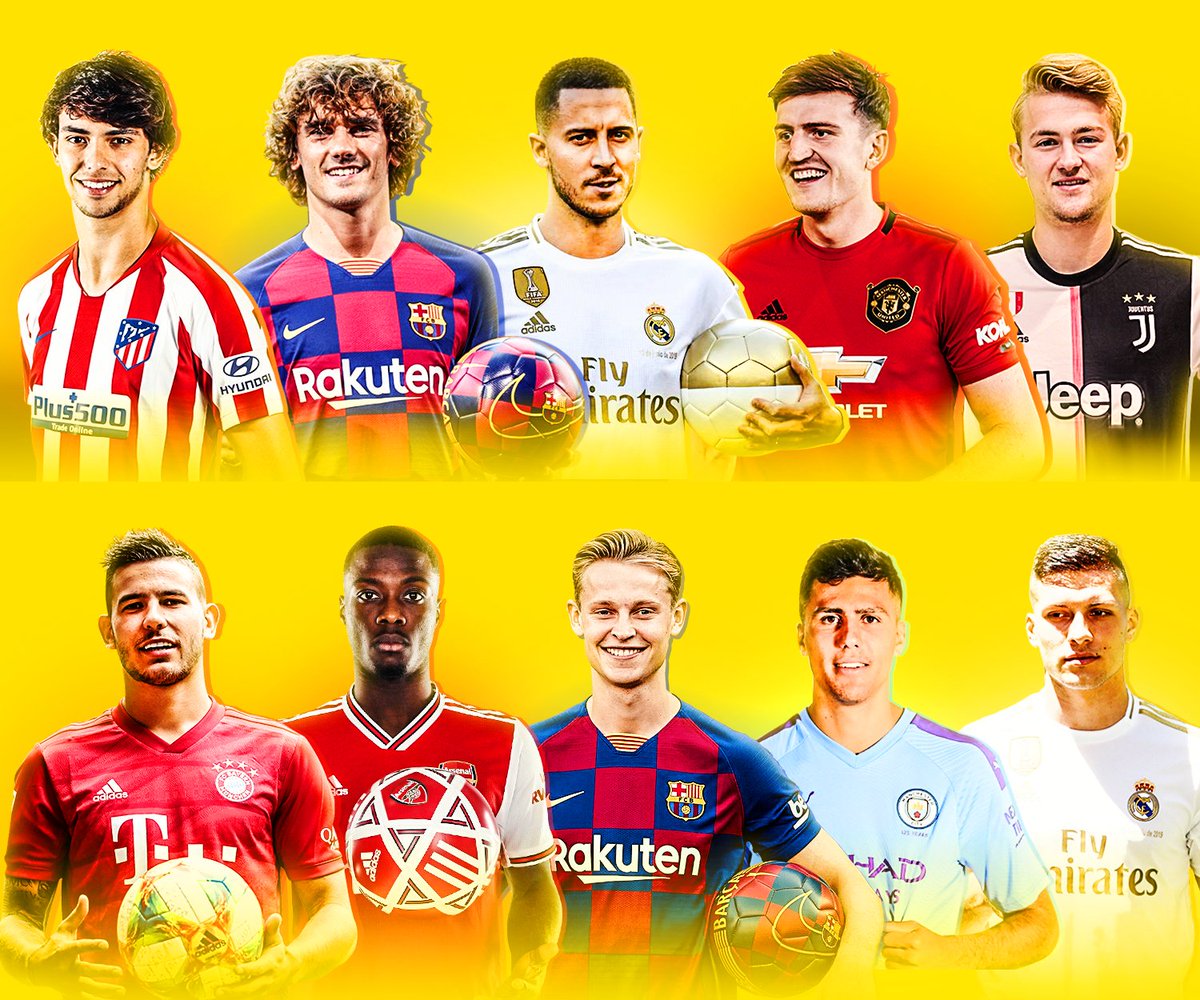 While several players like Joao Felix (€126m), Eden Hazard (€100m) and Antoine Griezmann (€120m) changed clubs for big price tags, the biggest transfers in the previous seasons, earning a nine-figure move to add to the list of most expensive football players couldn't justify the €100m price tag. From Gareth Bale to Neymar Jr, XploreSports takes a look at the impact made by the €100m transfer deals.
Gareth Bale to Real Madrid for €100m
Welsh superstar Gareth Bale became the world's most expensive player in 2013 after he transferred to Real Madrid for a fee of €100 million after a six-year stint at Tottenham Hotspur. The pace-throttler from Spurs came and changed the fortunes of Los Blancos, driving them to four European victories in six years, which includes a hat-trick streak. He's been involved in all their major European and domestic success. Notably, Bale has one La Liga title, one Copa del Rey, as well as three Club World Cups, three Uefa Super Cups and a Spanish Super Cup along with four Champions League trophies to his name that involves in 30% of all of Real Madrid's European Cup successes.
Although Zidane desperately wanted to offload Bale this summer, Florentino Perez couldn't find a handy deal for the transfer move and instead, he wants to make things work out between Bale and Zidane. The transfer market rumours were high but Bale has been included in the playing 11 in all the three matches in the La Liga 2019/20 season scoring two goals and 1 assist, he again looks to be Real Madrid's unlikely hero this season.
Bale has been a victim of injuries but whenever he has been given a chance to perform on the pitch he has shown why he is worth the €100 million. From scoring a breathtaking goal in the Champions League final to some earth-shattering performance in 6 seasons, he's surely made a difference and delivered to his price tag.
Paul Pogba to Manchester United for €105m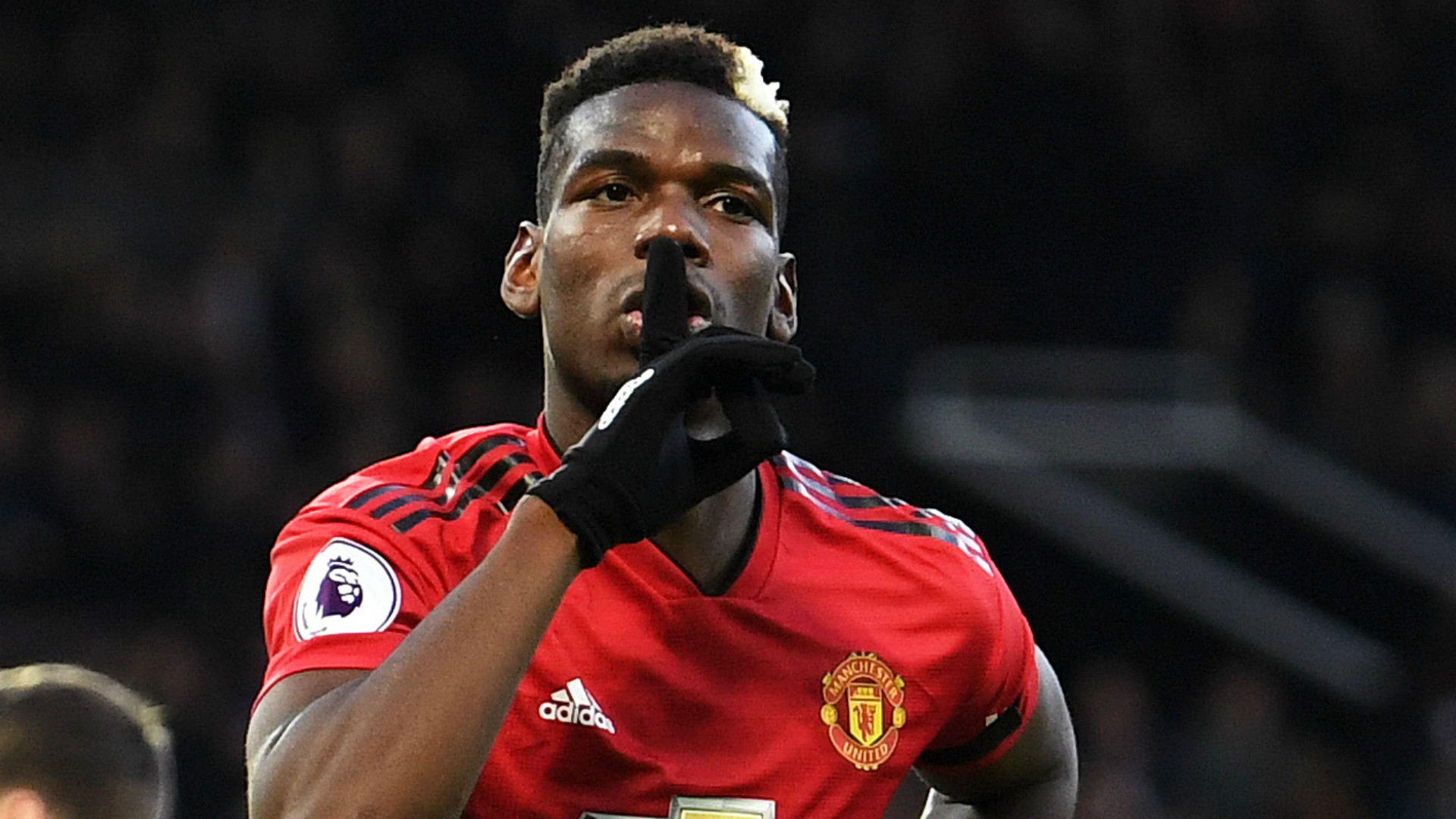 Three years after Bale's mega-move, Paul Pogba dethroned the Welshman. He also set the English Football Player transfer record fee when he moved from Juventus to Manchester United for €105 million. In his maiden season, he helped United win the EFL Cup and Europa League. However, his feud with Jose Mourinho in the next season and relative average performance in the league often made him a subject of transfers.
But since the arrival of Ole Gunnar Solskjaer, the World Cup-winning star has been playing his natural football that suits his game perfectly but United have hardly recovered to jump back in the top 4. The Red Devils did not qualify for the Champions League this season. The transfer market rumours were high as Zidane looked curious to sign the Frenchman to improve Madrid's midfield tussle.
Pogba individually hasn't been able to make a transition to improve Manchester United's position on the table and has missed a few crucial penalty kicks from the spot. Only time will tell how long 'Pogba will remain a Red'. But, altogether Pogba hasn't reached the level of expectation from fans and pundits that justifies his price tag.
Ousmane Dembele to Barcelona for €105m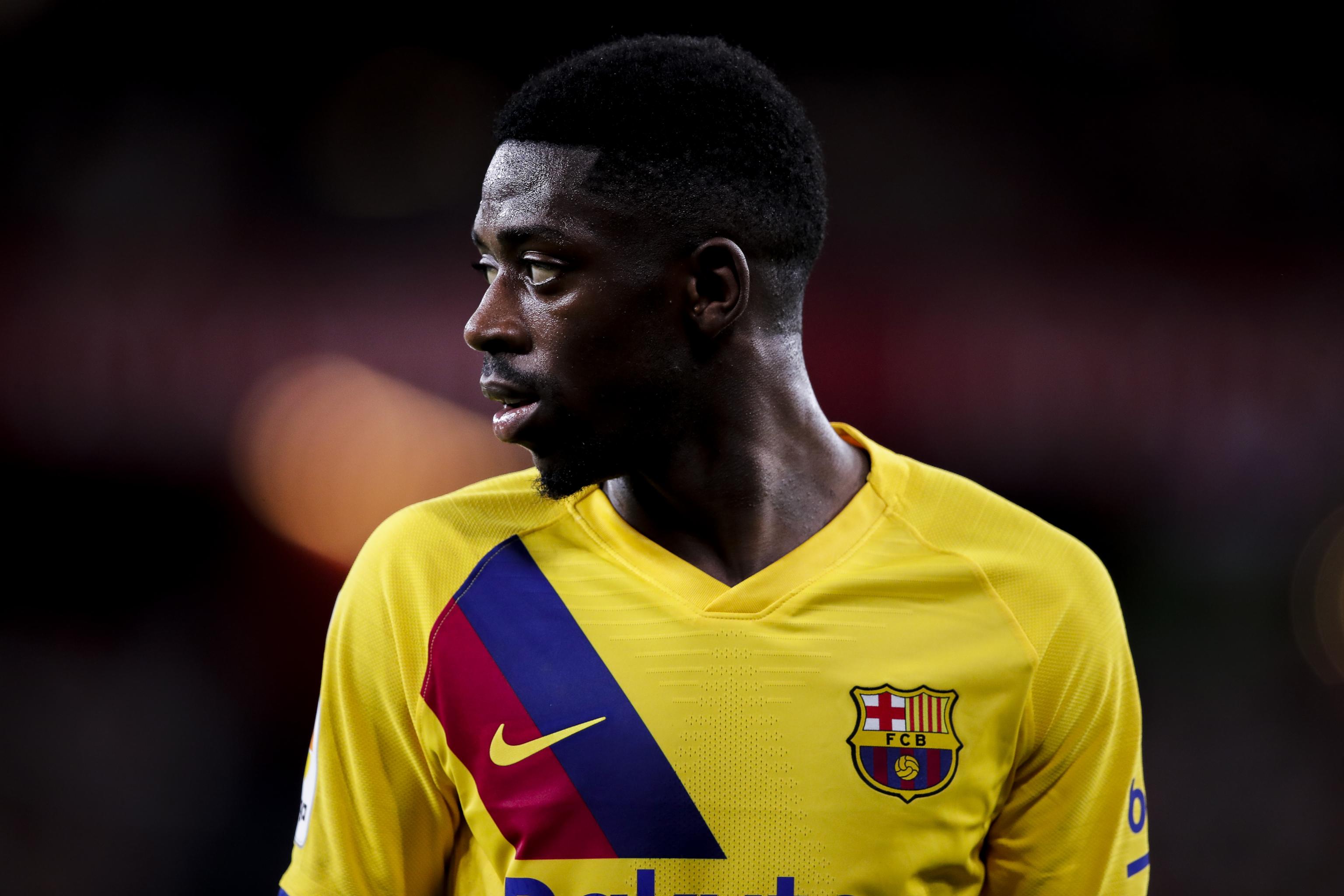 Dembele was one of Dortmund's most exciting and promising players, so much so that only after a year of playing in Germany, Barcelona came knocking for his services. The French forward was transferred to Barca for €105 million with up to €42 million in bonus payments. This deal was the biggest transfer sale by a German club in football history and after Neymar's exit from Camp Nou, bringing the ambipedal winger made all sense on paper. Dembele was just 20 when he signed for Barca but rarely did the Frenchman even feature as a Barca player. He has spent most of his time out due to injuries including the current season and that has been the biggest concern for Valvarde.
He has been clinical in Barcelona's two-trophy seasons and also scored the winner in the Supercopa de Espana. Dembele was also a subject of transfer market rumours in the Neymar Saga this summer. But since the deal couldn't be completed he still remains at Barcelona. No excuses to the huge amount paid but Dembele is a majestic talent keeping an eye on his age. But as of now, the World Cup-winning star has failed to deliver in comparison to his price tag.
Philippe Coutinho to Barcelona for €120m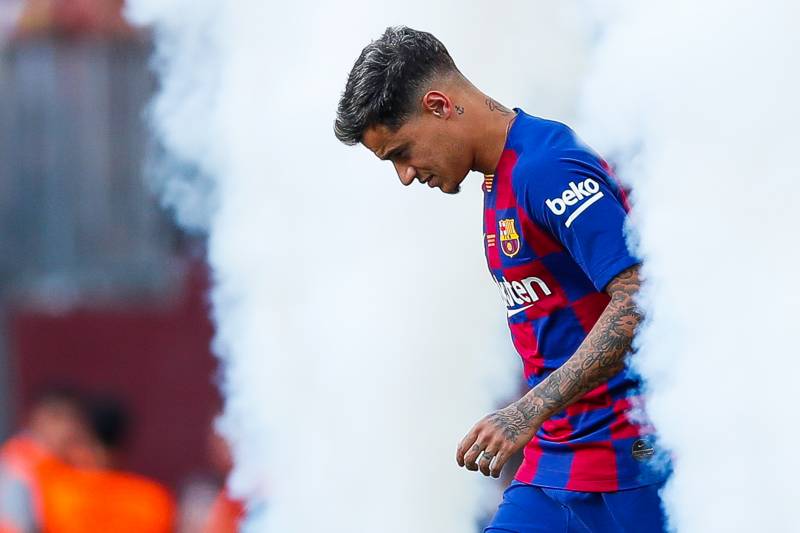 Liverpool purchased Philippe Coutinho from Inter Milan in January 2013 for €13 million. Five years later, the English club sold the Brazilian playmaker for a reported €120 million fee, which could increase to €160 million with bonuses to Barcelona who chased him for 6 months.
With a bit of negotiation, Coutinho made his "Dream move" to the Camp Nou, but Coutinho proved out to be a disaster in the 2018/19 season that made him a subject of the transfer market rumours. Barcelona ended up sending him to Bayern on a 1-year loan deal and option to buy Coutinho after the loan period ends. Coutinho's Barcelona career lacked clarity. It never looked like he got accustomed to the club or the playing style.
Was he the Neymar replacement? Was he the heir to Andrés Iniesta? Something else entirely? Barça didn't know what Coutinho was. Coutinho didn't know what he was supposed to do and it ended in a million euro disaster. Given the price tag, Coutinho unquestionably couldn't deliver the €100m performance.
Cristiano Ronaldo to Juventus for €100m
Portugal's most capped player could appear on this list of most expensive transfers twice. His €94 million move from United to Real Madrid shattered the biggest transfer record. After four Ballon d'Or, four Champions League and two La Liga titles with the Galacticos, he completed a €100 million move to Juventus last season.
Although Ronaldo couldn't achieve Juve's unfulfilled dream of winning the Champions League, he displayed some electrifying performance against Atletico Madrid where he bagged a brilliant hat-trick to bring Juve back from 0-2 down to 3-2 ahead. We know what this megastar is capable of and Juventus have made some handy transfers this season. Although he couldn't be the highest goal scorer for Serie A, Ronaldo has managed to a find a spot in the nominations for the Best FIFA Men's player this year which surely makes him worth the €100 million.
Kylian Mbappe to PSG for €135m
Before he was a World Cup winner with France, Mbappe was a highly coveted teenage talent. After bursting onto the season with Monaco in 2016-17, the French forward moved to Paris Saint-Germain for a total package worth €180 million – a €45 million loan for 2017-18 followed by a €135 million transfer.
Mbappe was the highest goal scorer in Ligue 1 in the 2018/19 season but couldn't manage to take PSG far in the Champions League in the absence of fellow teammate Neymar Jr. The nation hero and currently the most valued player will look to justify his price tag this year but considering the previous seasons, Mbappe failed to deliver.
Neymar to PSG for €222m
Neymar set himself free from Barcelona to step aside from Lionel Messi's shadow and moved towards to fulfill his dream to become the world's greatest footballer and lift the coveted Ballon d'Or. The Brazilian forward could hardly justify his price tag as PSG crashed out prematurely in Europe's biggest competition- Champions League for consecutive years. Following a two-year disappointing stint at the French capital, Neymar wanted to leave PSG and return back to La Liga and was the centre of discussion this summer in the transfer market rumours.
Barcelona and Real Madrid were both in a tussle to bring the Brazilian star to their club but PSG couldn't end up with a potential deal and Neymar remains at Paris. Given the price, Neymar is undoubtedly the biggest transfer disappointment.