Premier League might have captured the hearts of the entire footballing nation with 2018/19 being English football's best season so far. With an all English Champions League and the Europa League finals, Europe's football cycle has turned back to the dominance of British shores. Never has one country had 4 of its teams qualify for the final of 2 European Cup competitions. England also captured the hearts of an entire nation with their World Cup campaign, but that hasn't stopped eyes flicking back towards domestic football every now and again. One of the key storylines of every season is watching young players break through and establish themselves in the most unpredictable league of football.
Fans are always keeping an eye on their team's youth squad with the hope of uncovering the next stars of the game, discovering the brightest starlets. "XploreSports" have chosen who we believe were the best wonder kids in England's top division this season. Let's take a look at the top five exciting Premier league talents, all of them aged 22 or under.
#5 James Maddison – Leicester City (Age 22)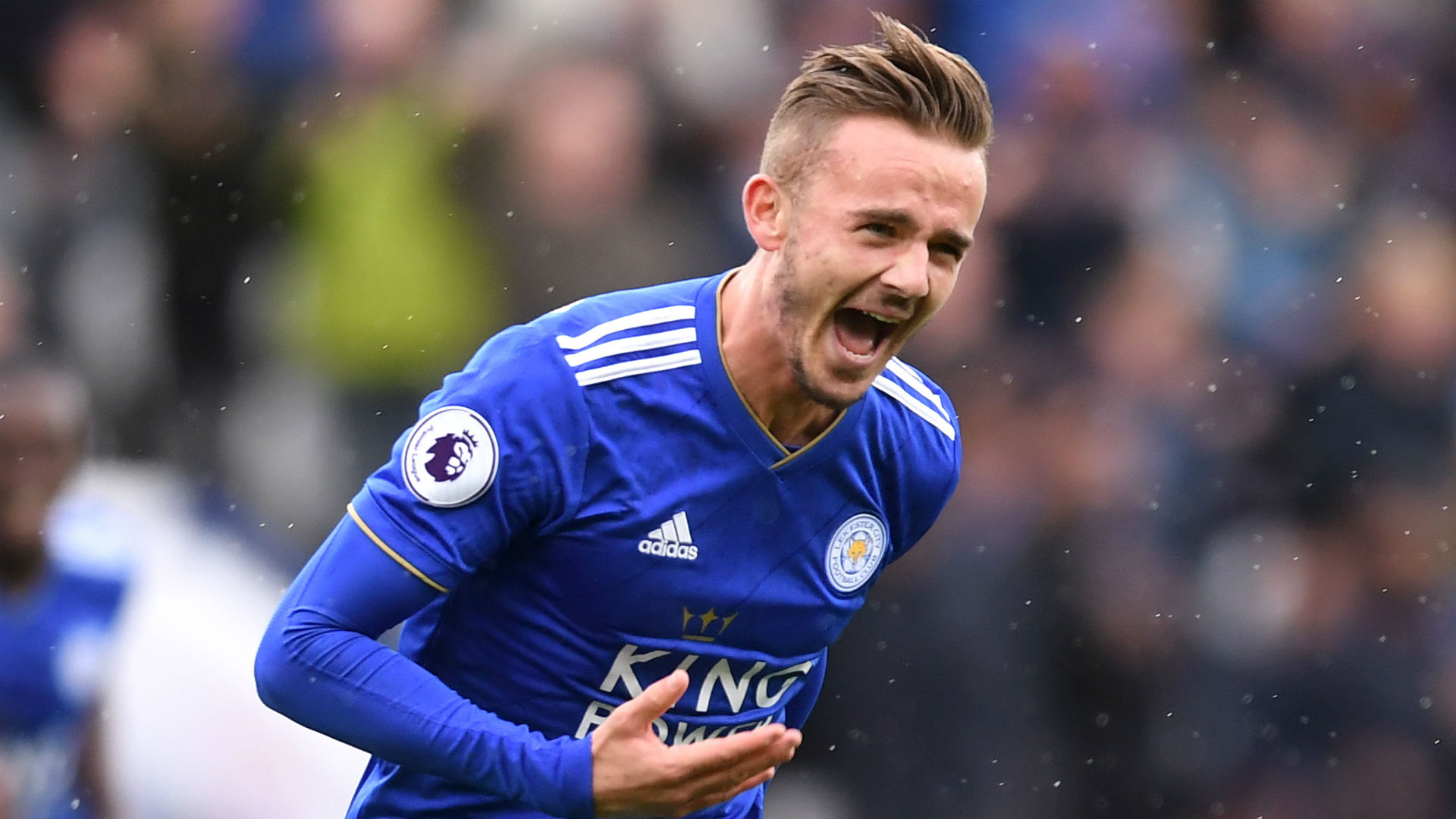 Leicester City signed the 21-year-old for a reported fee of £20 million ($33.5 million) after Maddison recorded 14 goals and eight assists in 44 appearances for Norwich. Since then, Maddison has impressed for Leicester City, first under Claude Puel and then under new manager Brendan Rodgers. Playing mostly as a number 10, he has shown the technical skill, awareness and set-piece precision he has had ever since he first broke into The Foxes squad.
The midfielder has an exceptional vision and an eye for goal, and he has terrific deliveries from set pieces. In his first season for Leicester, he made a total of 36 appearances and scored 7 goals and noted 7 assists in the Premier League. He played 4807 minutes, with 35 times he made the first team appearance. Maddison has created 81 goalscoring chances this season, putting him joint top with Atalanta's Alejandro Gomez and Lyon's Memphis Depay. In the 2018/19 season for Leicester, James Maddison gave a total of 87 shots, of which 29 were shots on goal. Passes completed by James Maddison is 84% and he also has a decent defence stats. He has been an effective replacement since the departure of Riyad Mahrez.
#4 Rúben Neves – Wolves (Age 22)
The last EFL (2nd highest division) champions Wolverhampton Wanderers announced that they had signed the most famous Portugal sensation and former FC Porto midfielder for an undisclosed fee, thought to be in the region of £15.8 million – a club and league record fee. He has already proved to be a star in the Premier League this term by scoring 4 goals and giving 3 assists in his 35 Premier League appearances. Anybody that has watched the promoted side this season can see that Neves is one of the biggest reasons they have finished seventh and if Wolves qualify for the Europa League, the Portuguese's experience in Europe will be the key.
Despite still only being 22, Neves has compiled more than 100 senior club appearances as well as becoming an international star for Portugal.
He has captained Porto in the Champions League when he was just 18 years old. Porto's youngest Champions League captain arrived at Molineux last summer, linking up with old manager Nuno Espirito Santo and their relationship blossomed once again this season. His class was evident from the word go this season, raking cross-field balls, crunching tackles, and some unbelievably good goals. He played 3892 minutes, with 38 first team appearance. Ruben Neves shots an average of 0.14 goals per game in club competitions and gave a total of 86 shots, of which 18 were shots on goal. Passes completed Ruben Neves is 81% and without the ball, he is sharp in the tackle and reads the game superbly. A complete player!
#3 Declan Rice – West Ham (Age 20)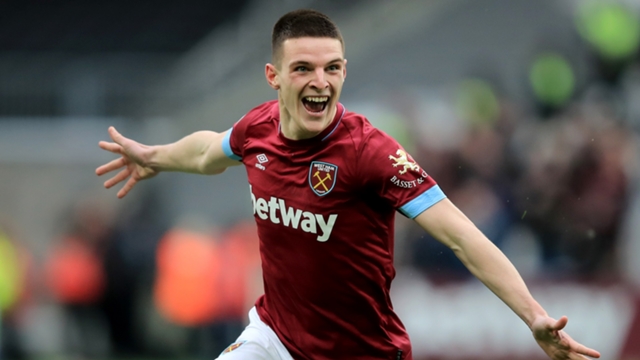 The 20-year-old, who can operate as a central defender or as a defensive midfielder, has established himself as an important player for the Hammers and played regularly for the London club this season. West Ham signed him to a five-year deal in December, eventually caving to his demands of £30,000-a-week. He is undoubtedly one of the best holding midfielders in England and he scored his first goal for West Ham and was named the man of the match in a 1-0 win against Arsenal at the London Stadium this season.
Standing at 6ft 1in, his physical prowess is complemented by a knack for knowing where the danger is, from covering for his less astute teammates with slide-tackles, toe pokes and brave headers. The academy graduate goes about his business in a strong but efficient manner, winning 63.3 per cent of his tackles and 59 per cent of his duels this season. In his 34 appearance, he scored 2 goals and maintained 6 clean sheets playing 3465 minutes having a total of 22 shots, of which 5 were shots on target. Passes completed by Declan Rice this season is 86%. He is ranked fourth best of all the PL's central midfielders at recovering the ball.
#2 Marcus Rashford – Manchester United (Age 21)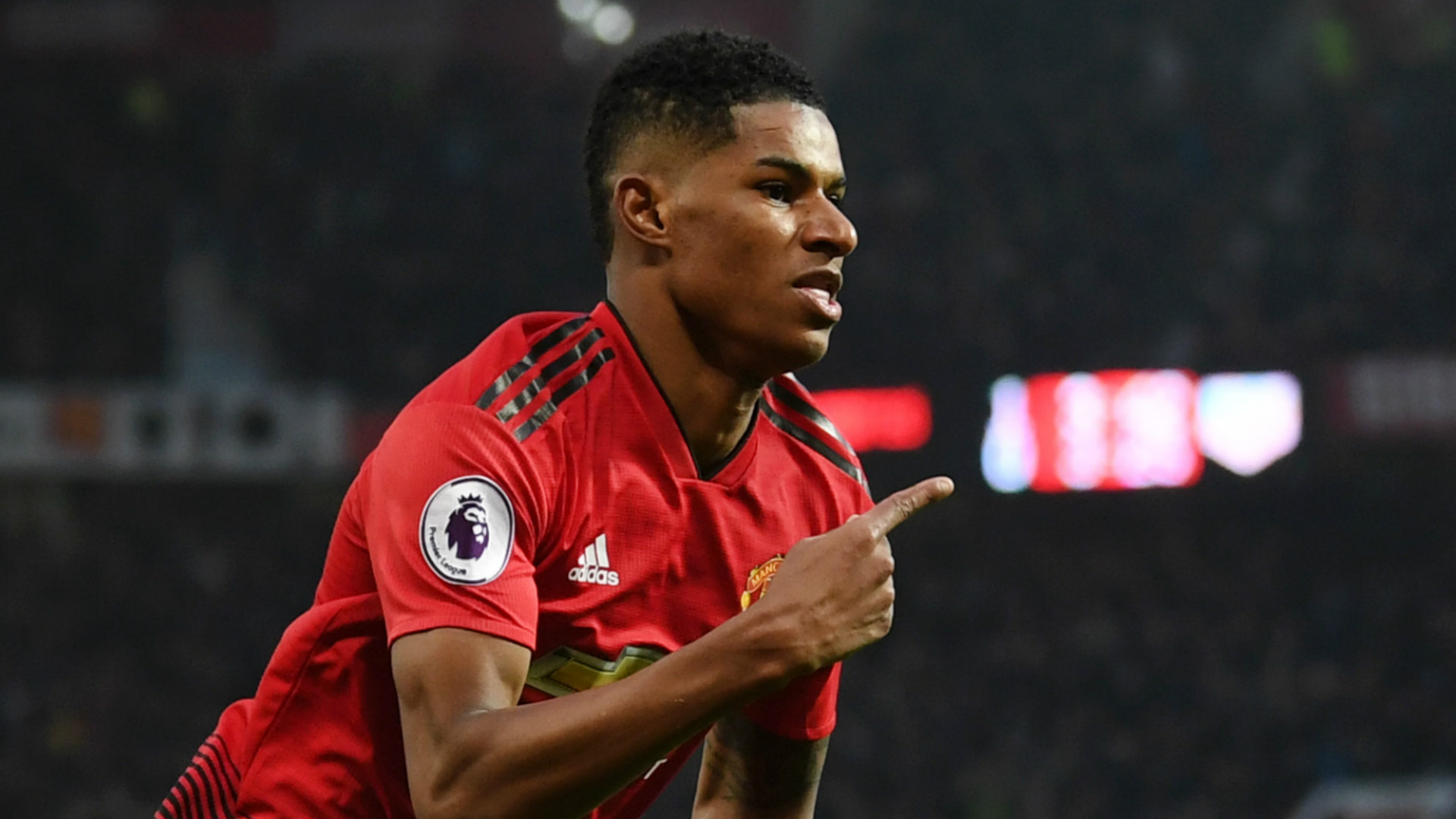 Manchester United had a bizarre season this year as they even failed to qualify for the Champions League next season. But, the wonder boy and the product of Manchester academy was nominated for the Professional Footballers' Association Young Player of the Year award for the second successive season. The England international has arguably enjoyed his best campaign to date, in his first wearing the famous no.10 shirt this season despite suffering injuries which have kept him on the sidelines for periods. His nerveless penalty against Paris Saint-Germain – his first senior penalty for the club – that dramatically sealed United's place in the Champions League quarter-finals was another obvious highlight.
In his 49 appearances for United, he scored 13 goals and provided 8 assists in all competitions with 10 goals and 6 assists in the Premier League this season. He played 5625 minutes, with 37 appearances in the first line. Marcus Rashford shot an average of 0.26 goals per game in club competitions. In the 2018/19 season for Manchester United, Marcus Rashford gave a total of 122 shots, of which 53 were shots on target. Passes completed by Marcus Rashford is 79%.
#1 Trent Alexander-Arnold – Liverpool (Age 20)
The local Liverpool lad and the academy output has been regarded as being one of the best young full-backs in the world. He is a technically gifted full-back with a strong attacking acumen and understanding of the game.
He possesses an impressive passing range and is capable of scoring from set-pieces. Under Liverpool manager Jürgen Klopp, Alexander-Arnold has been predominantly deployed down the right flank where his overlapping runs, the accuracy of crossing and work-rate in tracking back have seen him play an important role in the club's counter-attacking style of play which requires athleticism, tactical awareness and outstanding passing and crossing.
Alexander-Arnold has more league assists (12) this season than any of his teammates; no defender has ever registered more in the Premier League era thus establishing himself as a key player in the Liverpool lineup. In his 29 appearances in the Premier League this season he scored 1 goal and provided 12 assists by maintaining 12 clean sheets and 35 interceptions.
He played 4434 minutes, with 38 times appearing in the first line. In the 2018/19 season for Liverpool Trent Alexander-Arnold gave a total of 40 shots, of which 10 were shots on goal. Passes completed Trent Alexander-Arnold is 76 %. Former Liverpool legend Steven Gerrard has mentioned him in his autobiography to have a bright future with the club.