Liverpool vs Man City Preview Stats-
Head To Head (Premier League)- Liverpool 19| Manchester City 9| Draws 16
Last five games- Liverpool 1| Man City 2| Draws 2
At Anfield- Liverpool 15| Man City 1| Draws 6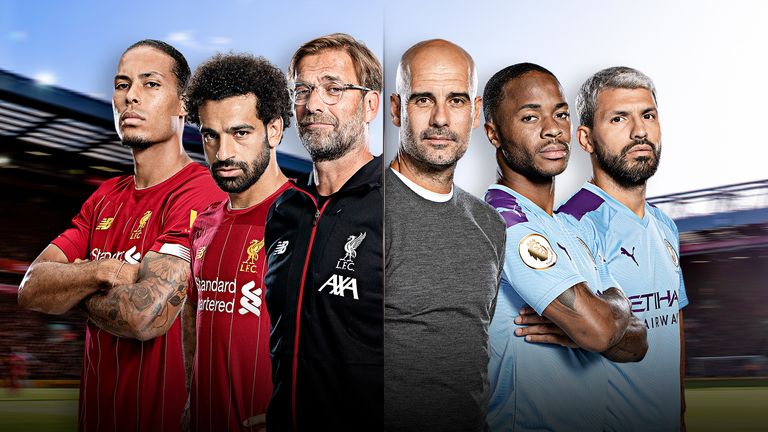 England's finest two sides will battle it out tonight in an epic Premier League encounter that might well define the title this season. Liverpool has the opportunity to damage Manchester City's ambitions of winning a third successive Premier League trophy in a hotly anticipated top-of-the-table clash at the fortress-Anfield. Pep Guardiola's side has something of an injury crisis and hasn't tasted victory in a league fixture at Anfield since 2003.
If City loses today, Liverpool will be nine points ahead after 12 rounds, a gap that would be next to impossible to bridge and cover. So virtually, it is a decider, keeping in mind the prime form the Merseyside club withstands right now.
The two clubs have been in a similar situation before, as recently as in January this year. The Reds were in a position of strength. Victory at Etihad Stadium would have shot it 10 points clear but Liverpool lost a frenetic clash 2-1. However, City relentlessly reeled them into win an epic title race, 98 points to 97 (the highest ever by Liverpool). This time, Liverpool at home, it feels like an opportunity Jurgen Klopp can't afford to pass it up as they seek to win the first league title since 1990 (29 years).
Liverpool are in a very strong position and after being crowned as European champions, the fans just need the League title back after a relatively long wait. If they fluff its lines like last season the Merseyside club's ability to withstand the pressure of being favouirte will be questioned.
Most Goals This Season (PL)-
Liverpool: Firmino 3| Salah 3| Robertson 3
Manchester City: De Bruyne 9| David Silva 4| Riyad Mahrez 3
In addition to the home advantage, Liverpool has the benefit of being in better shape. Not only have Jurgen Klopp's men had an extra day to recover after their Champions League action, forwards Roberto Firmino, Mane and left back Andrew Robertson had the relative luxury of starting on the bench against Genk.
City, on the other hand, has a plethora of injury issues. The defence will be interrogated by Liverpool's electric front three. City will miss Aymeric Laporte, David silva and goalkeeper Ederson who picked up an injury this week in the Champions League match against Atalanta will be probably replaced by Claudio Bravo. Guardiol's troubles have also increased as he will have to fight from underneath as City stand fourth in the points table after Leicester beat Arsenal and Chelsea beat Crystle Palace to rank 2nd and 3rd respectively.
Head To Head (Managers)-
Klopp 8| Guardiola 7| Draws 2
Last Five Games: Klopp 2| Guardiola 2| Draws 1
Premier League: Klopp 2| Guardiola 2| Draws 2
There will be a fair bit of needle in the contest, after Guardiola's comments on Sadio Mane's diving skills and Klopp's retaliation that City had perfected 'tactical fouling' in the past. The talking will stop tonight as two of the most powerful clubs who have dominated the Premier League in the previous couple of seasons lock horns tonight at Anfield. Both the clubs have some big names and managers who are touted legendary for changing the fortunes of their respective clubs.
Jurgen Klopp has been Guardiola's nemesis. Of all managers who have faced Pep Guardiola at least thrice, Klopp is the only one with a winning record- Eight wins, Seven losses, two draws. Liverpool is undefeated in its last 43 home Premier League games and has scored at least 2 goals in its last 12 home Premeir League fixtures. Manchester City has won 22 of its last 25 Premier League games, but hasn't won in the league at Anfield since 2003.